Cynthia Indriso
Senior Consultant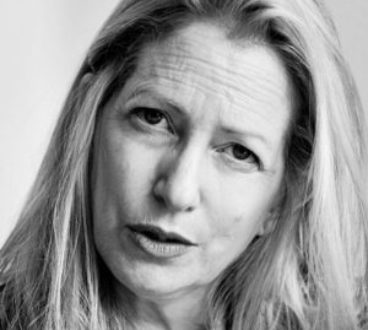 Cynthia Indriso has been collaborating with Soraya-Kandan as a leadership development consultant and executive coach since 2010, when they met in Zurich. Together with Semira, she has designed and delivered leadership coaching solutions to meet the people challenges inherent in organizational development and change management projects, for both global private and public sector organizations. Cynthia is an active thinking partner in helping people take intentional action, with a style that's insightful, direct, forward moving, and result-focused. Clients say that working with her gives them the interpersonal and practical strategies they need to merge seamlessly with their day-to-day reality to help them easily and quickly transform the way they lead.
Cynthia's core competencies include leadership development coaching of C-suite and senior executives, and across middle management, in various sectors and cultures around the world, who are leading change and committed to creating a culture of leadership, especially among culturally diverse stakeholders. From her decades-long experience living and working internationally, Cynthia's innate sensibility to the local cultural context combined with a global business mindset is at the heart of her work. Her coaching style goes straight to the heart of her clients' most important questions, to help them be guided by both their intellectual and emotional intelligence, while keeping both business and professional goals aligned.
Her rich educational background with years of international study abroad combines a BA in anthropology from Connecticut College in New London, Ct., USA, with a Masters in global public health from Columbia University's Mailman School of Public Health in New York, NY, USA. Her coach training includes certification to deliver and assess two best-in-class 360 Feedback surveys: The Booth Company's Clark Wilson Task Cycle Surveys; and Lominger Voices 360 by Korn-Ferry International. She is also certified to deliver and assess the Intercultural Development Inventory (IDI), as well as individual and team DISC profiles. A trained and certified Master Practitioner in Neurolinguistic Programming (NLP), she is also co-author of a book chapter on business leadership coaching and has published two books and several articles on global health and development. Since becoming a Professional Certified Coach (PCC) with the International Coach Federation (ICF) in 2006, she continues to develop her thought leadership knowledge and professional coaching skills in ongoing mentoring and trainings with her partner, The Ken Blanchard Companies (www.kenblanchard.com).
For the last 10 years, Cynthia's has been working on mainstreaming leadership development and coaching into organizational development initiatives. She runs her own leadership consulting and coaching services company in Barcelona, Spain.